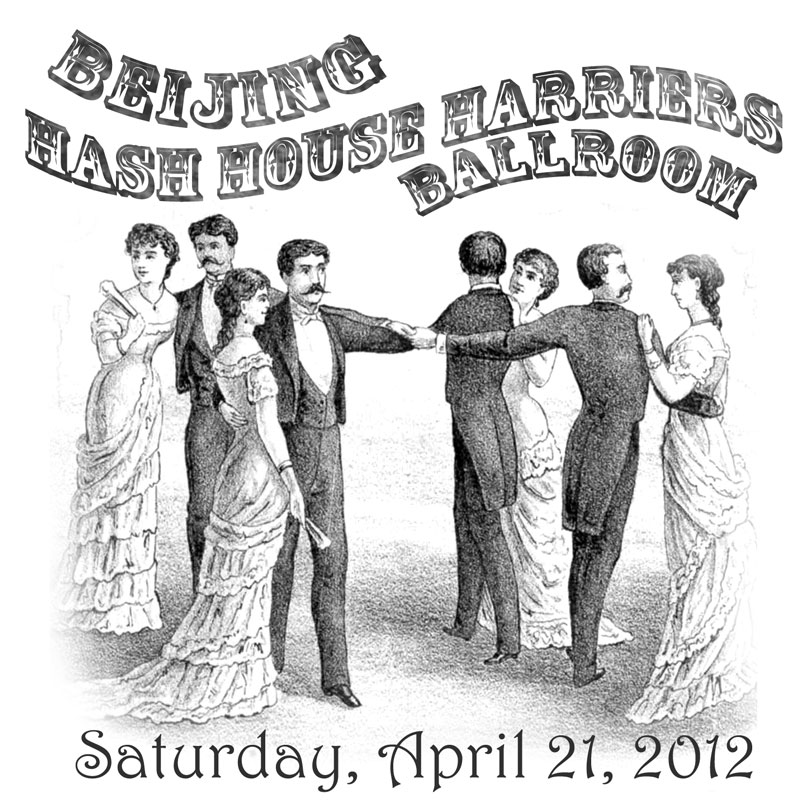 1st Beijing Hash House Harrier's Ball
Welcome All Hashers!
Although There is No Trail, Expect the Evening to Include a Copious Serving of Down-Downs, Accusations, and Tomfoolery!
~
Attire:
Semi-formal
Guys:
Sports Coat (tie optional)
Gals:
Cocktail Dresses
~
Entertainment:
The Beijing HHH Awards Ceremony
(Soonn you wil be able to vote for the different categories)
Live Rock Band featuring two Beijing Hashers
After Party Open Dance Floor
Karaoke of course
And much more
~
Date & Time:
Saturday, April 21, 2012 from 6 pm to 2 am
~
Location:
Le Petit Gourmand (in Sanlitun)
Sanlitun N. St, Tongli Studios, Bldg 43 Floor 3
Click here for Location
~
Food Menu:
All you can eat European buffet including
ENTRIES
Chef`s Salad, Potato Salda, Roasted Duck Salad, Goose Liver Salad, Caprese (Tomato & Mozzarella), Fresh Bread and Butter
MAIN COURSE
Beef Filet, Roasted Sea Bass, Vegetarian Couscous, Roasted Lamb Leg, Spaghetti Bolognaise, Ratatouille, Yangzhou Fried Rice
DESSERT
Black Forest, Chocolate Brownies, Apple Pie, Vanilla Egg Tart, Fruit PLATES
4 Kegs of Icy Cold Beer, Wine, Whisky, Liquor, Soft Drinks, Coffe.
~
Cost:
RMB 350 per person (Early Bird Special until April 1);
RMB 400 per person (From April 2)
~
Sign up Now at
http://hashersball.eventbrite.com
This event is Limited to 50 Guests only